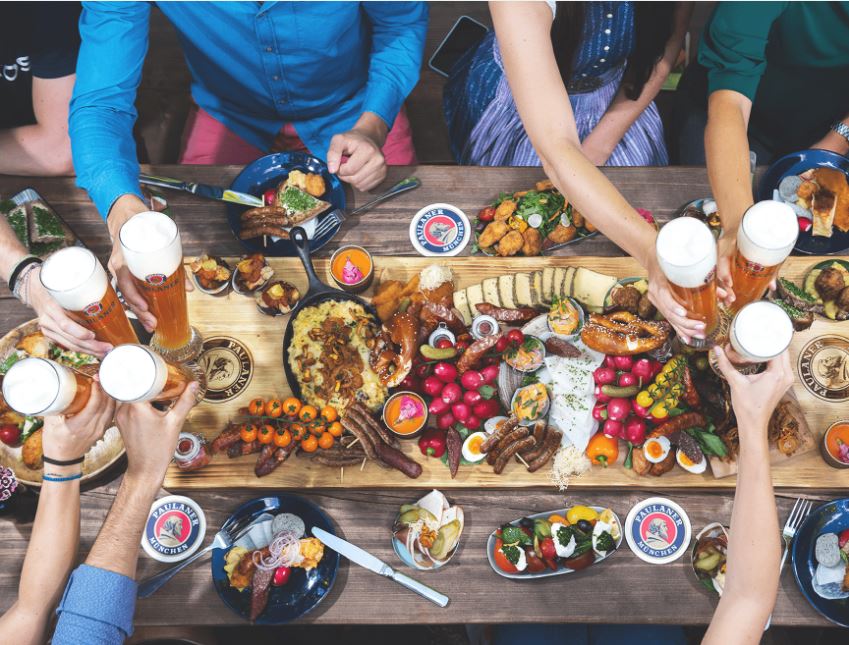 On Tuesday from about 18:00 we will have an evening dinner that will take place at the Paulaner am Nockherberg - a Bavarian classic.
We have rented a guest room (the 'Kaminzimmer') for this - with good weather there is also the possibility of holding the event outside in the classic beer garden tradition.
In addition to a wide selection of traditional Bavarian dishes, there will also be modern cuisine and the opportunity to try different types of beer.
We hope everyone will enjoy it.
The PAULANER Nockherberg is located in the Au-Haidhausen district on the eastern banks of the Isar River. From up here, you can enjoy an inviting view onto the city center of Munich.
Hochstr. 77, 81541 Munich
Arrival by public transport
– Streetcar 18/N27 (stop Mariahilfplatz or Ostfriedhof)
– Streetcar 15/25 (stop Ostfriedhof)
– Bus 52 (stop Mariahilfplatz)
– Bus 58, 68, X30, 148, N45 (stop Ostfriedhof)
– Subway U1, U7 (stop Kolumbusplatz)
– Subway U2 (stop Kolumbusplatz or Silberhornstraße)
– any S-Bahn train (stop Rosenheimer Platz)