Instructions
The workshop is held in the main meeting room of Faculty of Science and room C141. The map is as below.

When you come to the campus, you need to enter from the main gate. Entering from other gates is not allowed.
In the campus, you need to follow the university's measure for CoViD-19 as below.
At the gate, you need to fill the form card to show your body temperature is less than 37.5 deg.C.

Wifi Connection is available with eduroam in the meeting rooms.

Registration fee is 2000 JPY/person for in-person attendees. The payment is by cash only and collected at the registration desk.

No official banquet is planned because of the CoViD restriction. The map of nearby restaurants is as below for lunch and dinner. Please split into small groups when you go out for a meal.

During the break, we will try to provide drinks but eating/drinking inside the meeting rooms are not allowed. The detail will be announced on-site.
Site Map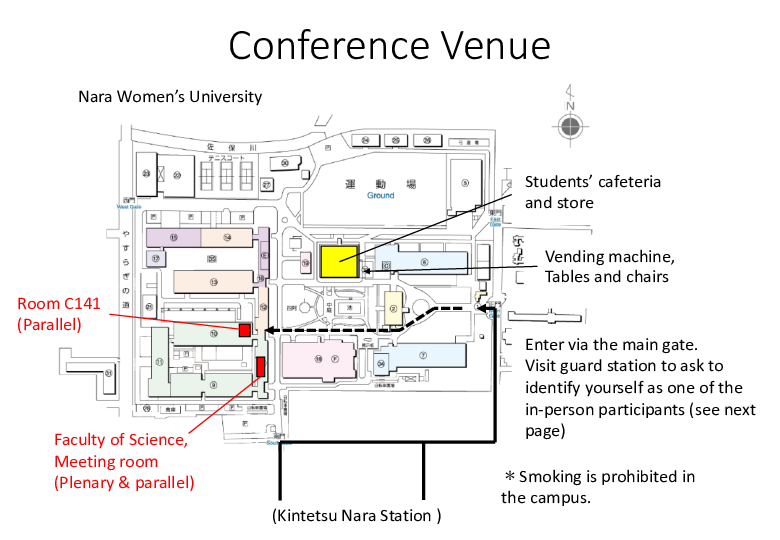 CoViD-19 Measure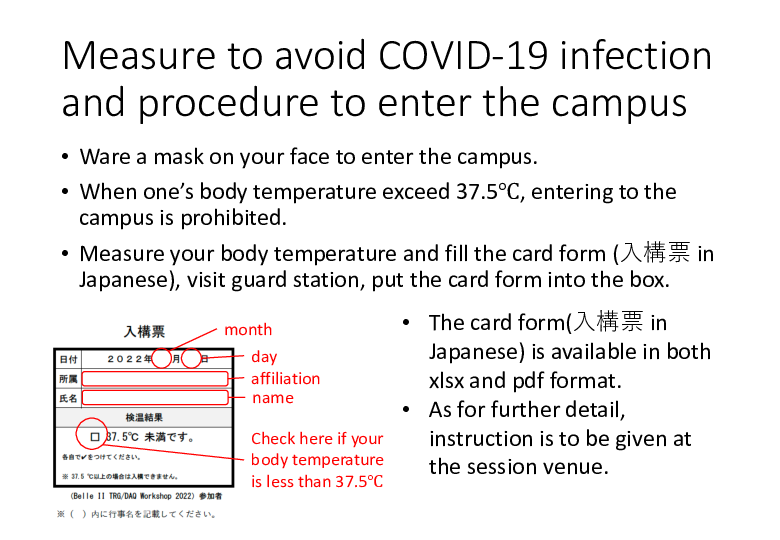 Restaurant Map